Floorstanding speakers are great in theory, but not always in practice. The Sony SS-CS3 floor standing speakers are one of the few that make sense for budget-conscious shoppers. In our Sony SS-CS3 review, we'll detail exactly what makes the Sony SS-CS3 floor standing speakers stand out. You'll also learn exactly why the SS-CS3 is one of the best speakers available at this price point.


Amazing Sound Quality For Price

Wide Frequency Range + Detailed EQ

Attractive Matte Black Cabinet Design
Sony SS-CS3 Floor Standing Speaker Highlights
3-Way Speaker With High-Resolution Audio
2-Way speakers with a tweeter and woofer are the norm for home audio. You're getting a 3-way design with the SS-CS3 with 4 drivers. That's a super tweeter, a tweeter, and two woofers. The result is a pair of floor standing speakers capable of audio quality with more clarity and less distortion.

Wide Frequency Range & Full Sound Quality
When deciding on floor standing or bookshelf speakers, frequency response is usually a win for floor standing speakers. These Sony tower speakers will provide a wider frequency response than bookshelf speakers. With dual 5-inch woofers, these speakers can deliver room-filling sound with solid low-frequency performance and bass response.

Classy and Understated Design
Whether you're looking to improve a home theater or a music listening setup, these Sony speakers deliver on sound quality. But you also likely want a speaker system that looks good without drawing too much attention. The Sony SS-CS3 accomplishes this with a black and minimalist design that will blend in with your home entertainment system. It's also part of the Sony Core Series speakers that all have a matching design.

Specifications of Sony SS-CS3 Floorstanding Speakers
| | |
| --- | --- |
| Dimensions (Per Speaker) | 9.1" W x 36.3" H x 10.2" D |
| Weight (Per Speaker) | 25.4 Pounds |
| Type | Passive Floorstanding Speakers |
| Power | 290 Watts Total (Peak) – 145W Per Speaker / 6 Ohm |
| Frequency Response | 45 Hz–50 kHz |
| Drivers (Per Speaker) | 4 Drivers – 0.75″ Super Tweeter, 0.98″ Tweeter, and 5.12″ Woofer (2) |
| Connectivity Options | Speaker Wire |
| Warranty | 2 Years |
| Other Features | Front-Facing Bass Reflex Port and 3-Way Design |
Sony SS-CS3 Design and Construction
Super Tweeters and Tweeters
We previously discussed the 3-way speaker system of the Sony SS-CS3. The tweeters are integral to the design of these tower speakers and their high-quality audio. The regular 0.98″ tweeter handles your high-frequency notes as expected. That's why you'll see most tower speakers with a frequency response range that tops out at 25 kHz. Enter the 0.75″ wide-dispersion super tweeters on the Sony SS-CS3 that are capable of sound production up to 50 kHz. While that exceeds levels of human hearing, there are other benefits that are a little technical. Among those benefits is helping the tweeter more efficiently produce high-frequency sound. Similar to subwoofers, tweeters can produce sounds close to the limit of human hearing, but not always very effectively. A super tweeter can assist in reproducing these high-frequency notes while reducing distortion.

Dual 5″ Woofers and Wood Cabinet
In addition to its tweeter, each Sony SS-CS3 floor standing speakers houses dual 5.12″ mica-cellular woofers responsible. The rigid material the cone-type woofers are composed of speak to the good build quality. These materials will flex and move a lot during woofer excursion, which makes them capable of hitting those lower frequencies. Customers can feel confident in the durability of these Sony speakers, as they also come with a 2-year warranty.
That same build quality extends to the strong black cabinet that house the 4 drivers in these stellar speakers. The all-wood cabinet also has an attractive matte-black finish. For those in search of a quality floor standing speaker with an understated design, the Sony SS-CS3 really nails it. It also comes with an optional speaker cover. With the cover on, these speakers will look great in most home theaters. And for those looking to install a full home theater speaker system in their entertainment room, the Sony Core speaker series are a great fit. The Sony Core speaker system includes a center channel speaker, bookshelf speakers, Dolby Atmos speakers, and a subwoofer. These Sony speakers match the Sony SS-CS3's understated design meaning they will fit well in your existing living spaces.
Design-wise, the Sony SS-CS3 floor standing speakers are relatively compact. Each speaker weighs just 25 pounds with dimensions (9.1" W x 36.3" H x 10.2" D) that won't dwarf your home entertainment system. Each tower speaker also has a front-facing bass reflex port that makes speaker placement a little easier. Rear-firing bass ports hamper good bass when placed too close to walls. This won't be an issue with the SS-CS3's front-facing port. The SS-CS3 are passive speakers. This means they must be powered by an AVR or amplifier. Each SS-CS3 tower speaker has a max power of 145 Watts (peak). You'll find standard binding posts on the rear of each floor standing speaker.

Do The Sony SS-CS3 Floor Standing Speakers Sound Good?
The Sony SS-CS3 floor standing speakers deliver high-quality sound that's impressive for its affordable price. Their price to performance makes them one of the best speakers out there for affordable home audio. These 3-way floor standing speakers specifically excel thanks to their great clarity and smooth frequency response. Cheap audio products often have the same pitfalls. In sub-par speakers, muddy bass and muted vocals are common sound quality issues. In contrast, the Sony SS-CS3 floor standing speakers produce clear vocals and detailed instrumentation. That along with its natural soundstage and good bass response will serve them well for home theater and music.
When it comes to bass response on the Sony SS-CS3, there are caveats. You won't find loose or bloated bass that muddies the mix on the Sony SS-CS3. That's assuming you have good source material of course. These 3-way floor standing speakers provide clean and stable bass performance, if not the most impactful. There are physical limitations to the dual 5″ woofers on the Sony SS-CS3. While its four drivers are capable of full and room-filling sound production, the SS-CS3's woofers can't produce truly impactful bass. In fairness, that's somewhat the case with decent tower speakers or a tower speaker that cost $1000. Are their floor-standing speakers with better low-frequency performance? Yes. But even those hit the low notes like a separate subwoofer. And they will likely be bigger. Plan on adding a sub for the best low-frequency performance.
In short, the Sony SS-CS3 is well worth buying if you want a floor standing speaker capable of high-resolution audio. While they will work well in a music-listening setup, they can really shine in home theater use too. Their super tweeter and tweeters will produce crisp treble. Thanks to the dual woofers, they're also capable of clear dialogue and warm, full-bodied low-frequencies. It's a package that results in a detailed and immersive listening experience. The Sony SS-CS3 is more than a pair of decent tower speakers. They are floor standing speakers with amazing sound quality for this price point. Initially retailing at over $400, a pair can now be found for just under $300. At that price, these Sony speakers are one of the best deals in audio equipment deals around.

Pros and Cons Of Sony SS-CS3
Pros
Excellent Price To Performance Ratio

Great Sound, Clarity, and Detail

Understated Matte Black Design

Part of Larger Sony Core Series
Cons
Other Floorstanders With Better Bass

Larger Home Theaters May Need More Power
Conclusion & Alternatives To Sony SS-CS3 Tower Speakers
As you can see, we're pretty big fans of the Sony SS-CS3 floor standing speakers. As far as sound quality is concerned, these stellar speakers punch way above these HiFi speakers punch way above their weight class. In addition to their great price, opting for floor standing speakers also means you won't need speaker stands. You will need external amplification to power them, as they are passive or wired speakers.
If you feel tower speakers might be too much, the SS-CS5 are bookshelf speakers from Sony's Core speaker series. The SS-CS5 share the design and super tweeter of the SS-CS3. They're also typically about half the price. If you're looking to upgrade, the Polk ES60 towers are a solid choice. They're more expensive but will have better bass performance thanks to three 6.5″ woofers. The Jamo S809 tower speakers are closer to the price of the SS-CS3 and also provide great value. Those in search of a bolder design might prefer the look of the Jamo S809. Unlike the SS-CS5, the S809 speakers are also available in multiple colors.

Sony SS-CS3 Floor Standing Speakers: FAQs
Are Sony SS-CS3 Tower Speakers Good?
Yes. The SS-CS3 provides great sound quality that's superior to similarly priced tower speakers. They're a perfect match for home theater and music listening. With the right source device and audio equipment, they're capable of Hi-Res audio quality.
What Is The Sony Core Speaker Series?
The Sony Core series of speakers is a line of home theater speakers that includes the SS-CS3. The Core series also includes a subwoofer, bookshelf speakers, Dolby Atmos speakers, and a center channel speaker.
What Does A Super Tweeter Do?
A super tweeter allows the Sony SS-CS3 to produce frequencies up to 50 kHz. This provides benefits to audio quality despite the fact that the human ear can't detect these frequencies.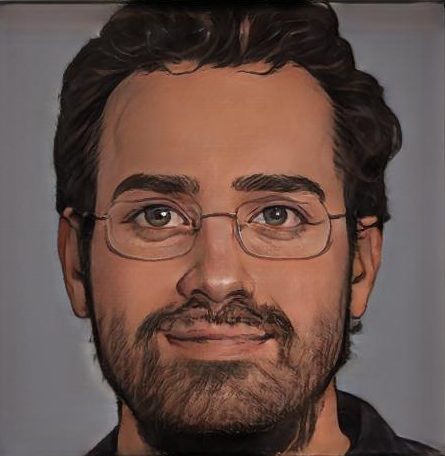 Keith Collins has been writing for over 15 years for various publications. He's a lover of music, home theater, and excellent sound quality. His fondness for technology in addition to his non-stop curiosity fuels his writing ventures.